The challenge:
As a consultant, the role itself was more geared towards the researcher aspect and less on the delivering visuals or prototyping interactive wireframes. This project saw me commissioned by Brook to evaluate their website (
http://www.brook.org.uk/
) and to identify user requirements for a future site. 
The approach
1. After the initial debriefing session with the client and their requirement, quantitative approach helped establish that the majority of users come onto the site using a mobile device to find information about a Brook clinic, but many may have had trouble navigating the page or are unable to find what they were looking for. 

2. Using grounded theory and a top down approach to transcribe the pre-interviews, three participants were asked about their attitudes and expectations from a sexual health website.
3. Using Jakob Nielsen's revised set of usability heuristics (1994) allowed each dialogue element of the current user flow to be examined in turn against a set of guideline principles in order to accomplish the project goals. 
4. Empirical data from interview transcripts were broken down and calculated into categories and meanings based around common features during a story mapping session.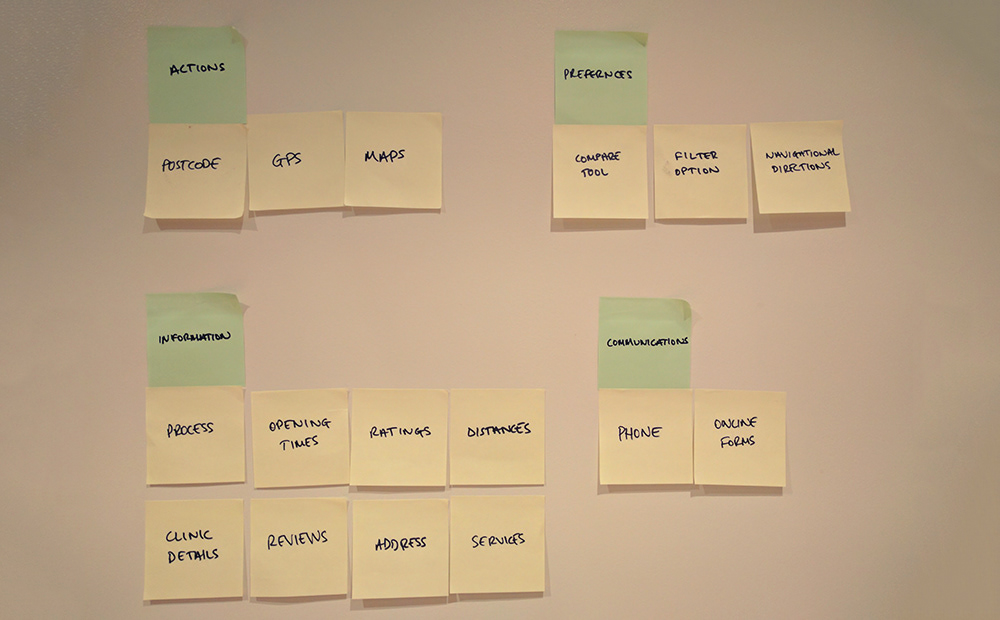 The impact
Results from the methodologies helped answer the research question and test the usability of the website in terms of efficiency, effectiveness, satisfaction and ease of learning. The set of user requirements prioritised using the MoSCoW system requires further empirical study through contextual inquiry with stakeholders and field studies observing a wider spread of users.