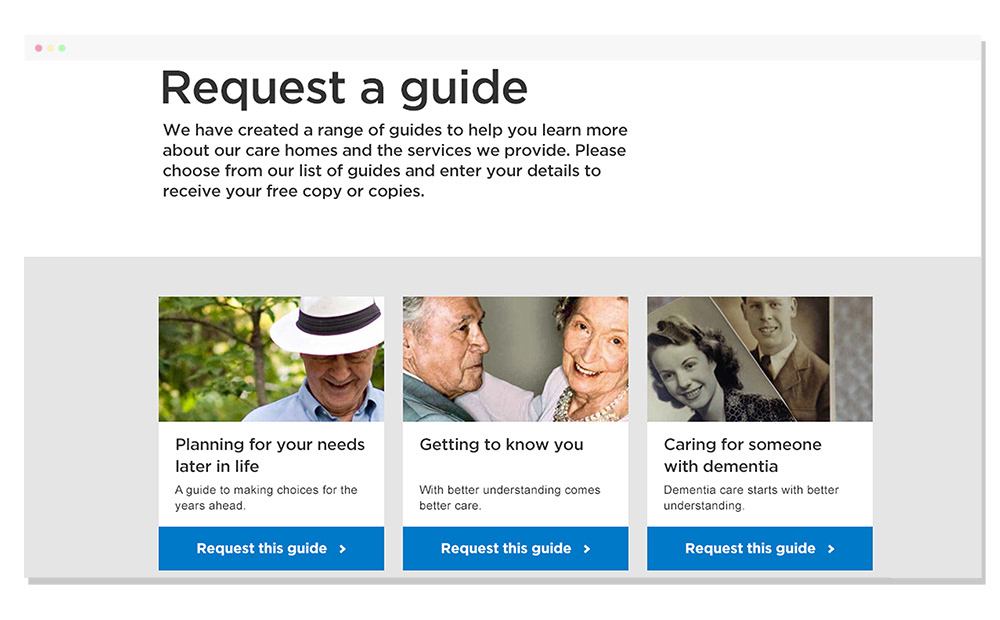 One of the projects I was assigned to when joining Bupa was to pick up a number of digital transformation optimisation activities which supported the businesses objectives. It was identified by the PO that the Request a Guide (RAG) journey was not meeting its conversion rate in which PDFs to either download or get sent by post about Bupa care homes.
The approach
Firstly, I needed to understand "what users were doing". Data analytics from the few months of the journey going live provided insight into quantitative evidence of behavioural insights taking a data-led approach:
- 67% of visitors are only interested in requesting one guide
- 69% drop off rate after request a guide page
- 5% of visitors go on to complete a download request
- 0% of visitors go on to complete a post request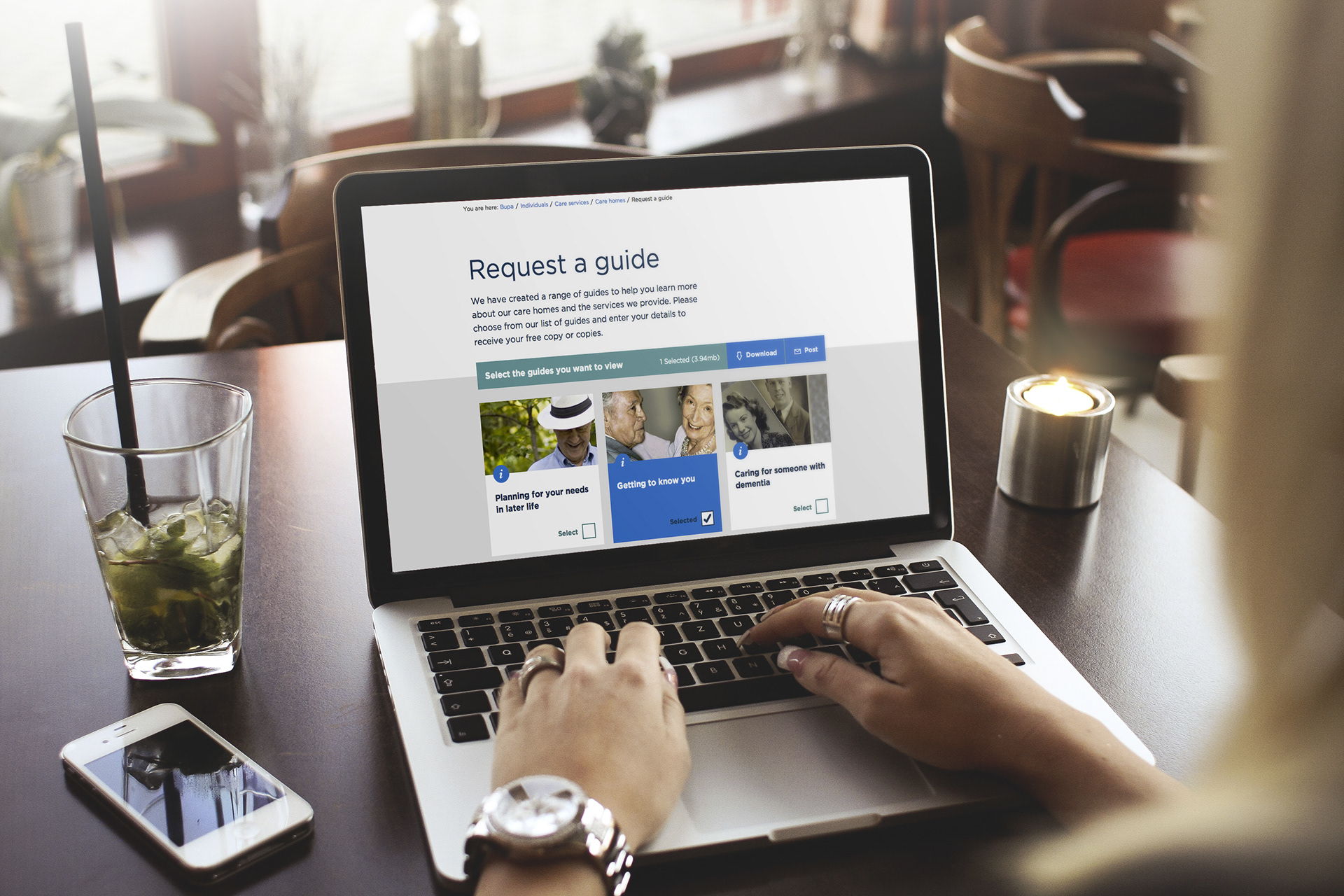 The metrics from User Zoom and Ominiture did not directly give information on what those problems are or how to solve them. However, in-house lab usability testing allowed for qualitative evidence around why users faced these issues and understanding their attitude behind their behavioural actions. The scenario based tasks probed participants to think aloud inside a controlled environment, with observations about problems users faced time stamped in excel. Themes found included:

- Information hidden behind 'info' button
- User's are missing the CTA buttons
- Form is not obvious
- Too many clicks to reach final goal
- PDF file size is big – not web optimized
- Guides cannot be 'downloaded' as the copy suggests
- 'Post' could also suggest posting to a social media platform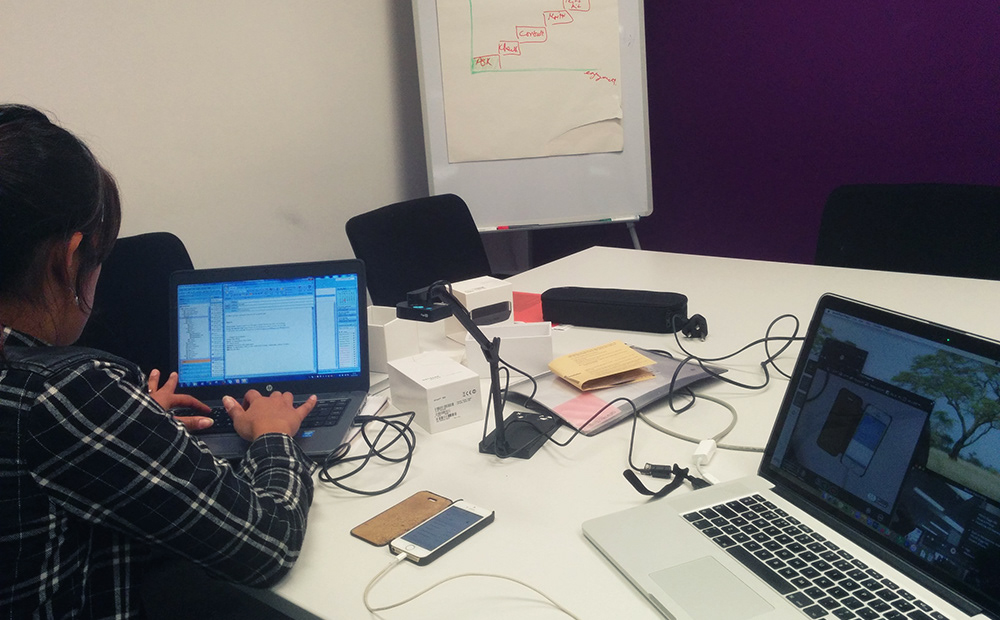 To seek opportunity areas, I run a experience journey mapping workshop to solve the product by bringing people into one room and to have a shared understanding of how we can help users. For each part of the journey we identified strong points, pain points, questions, and opportunities:

- Give users as much information without additional actions
- Remove this two-click process with one clear CTA button
- One-click download or open PDF with preview
- Simplify form
- Give the user autonomy – open the PDF in a new tab or download the PDF
- Web version of each PDF is needed – reduce file size
- Copy needs re-wording. Currently misleading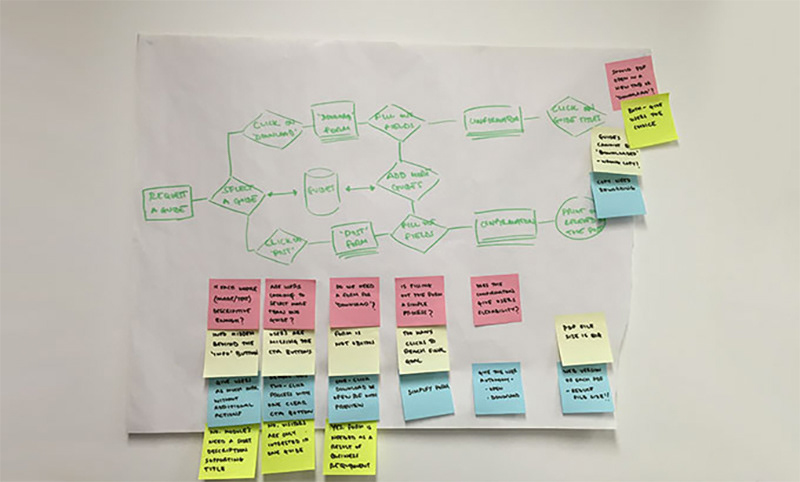 Next, possible opportunities were turned to testable assumptions by clustering themes and findings before using the HMW method by framing questions that can lead to better solutions:
-
How Might We
present detailed information for user's with less work?
- How Might We make it easier for user's to find their address?
Testable solutions were created using a scenario first approach: design for the technology and embrace platform. These reusable UI components were created by conducting a competitor analysis by using a 2-by-2 quads for strengths and weakness. Other considerations included flows, use cases and user stories.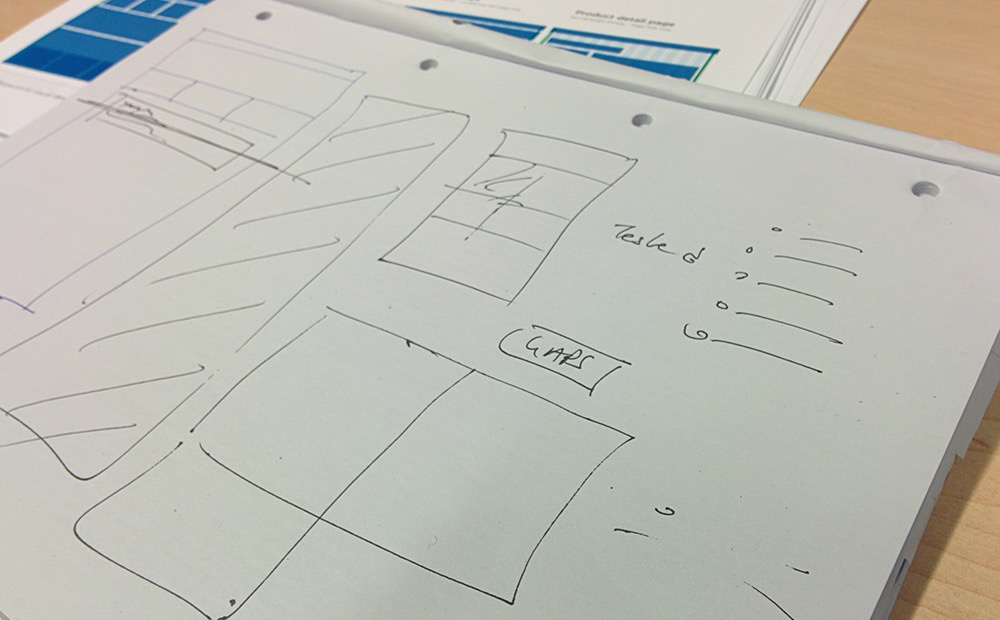 Findings were made tangible through wireframes. This cost-effective method of getting feedback early-on, focused on the usability rather than the visual aspects. Users tend to also be more honest when they know little effort was made with the stimulus.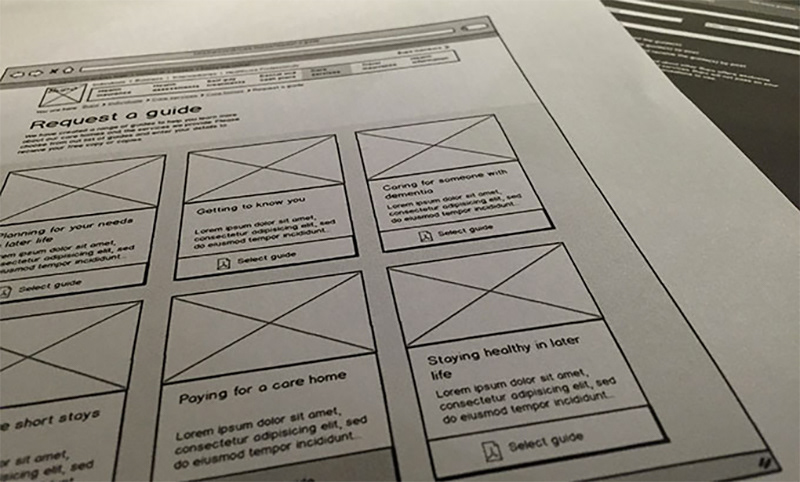 The testing allowed for us to prove/disprove hypothesis around the different techniques used for persuasive design:
- Contrast - for a clear call to action button
- Insights (try before buy, free shipping)
- Validation (social media likes, subscription count, share count, brands, reviews, testimonials)
- Framing (comparison)
- Scare: timer, limited time
Fully fledged visual UI designs were created using PhotoShop. The minimalist, flat look and feel of what the brand represents was core to the brand values. Some key signifiers and affordance used throughout the design attributed to key discussions:
- Using grids for structure (break points)
- San-serif font for an overall nice clean look
- Visual language to meet user's mental model of icons used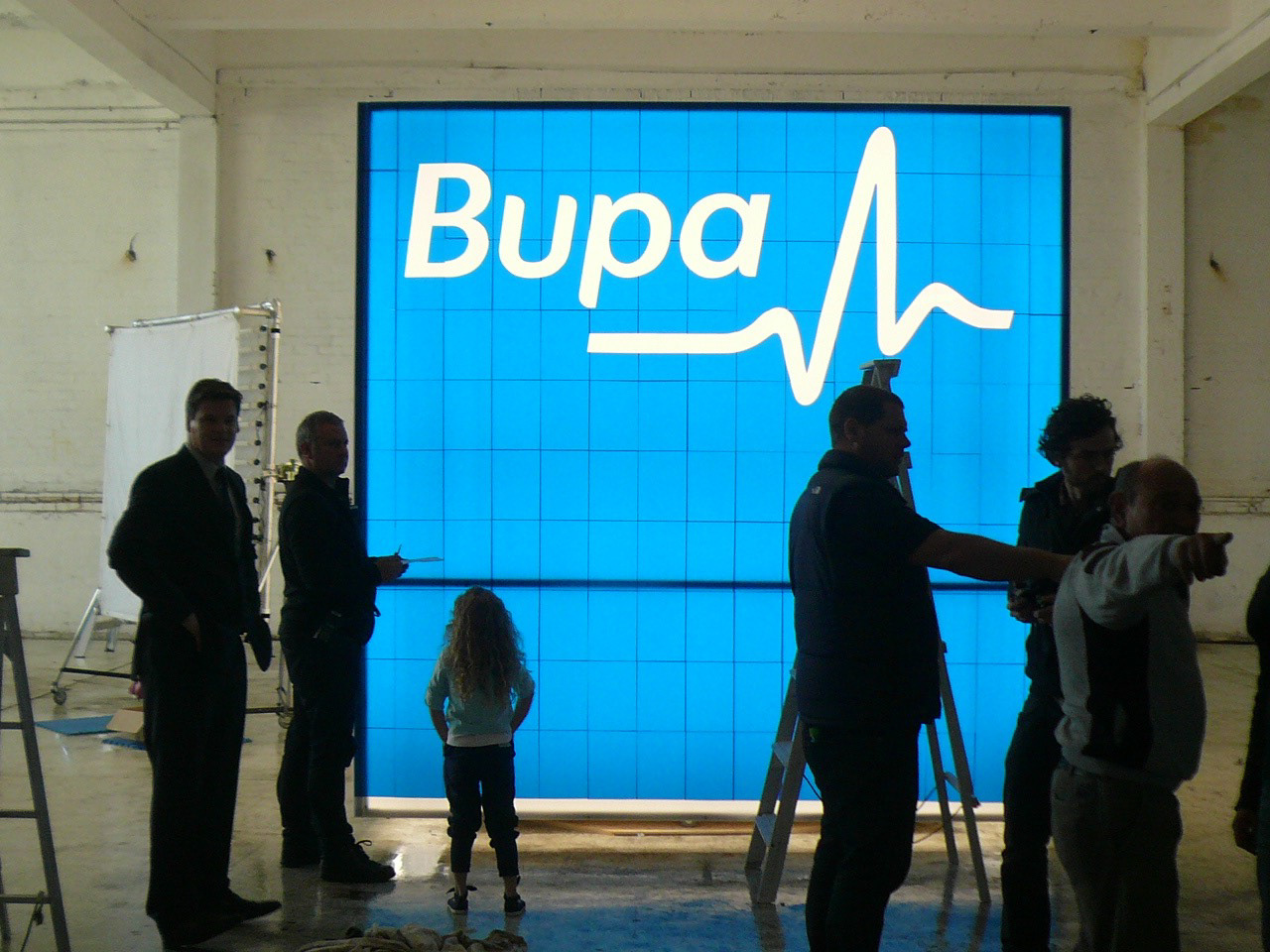 Concept designs were presented using InVison which allowed for real-time comments around the technical capabilities by offshore development team and stakeholder sign off before being passed onto developers.
Stress testing quality was done through using BrowserStack to ensure the webpage looks and more importantly works across different browsers across different breakpoints. Accessibility check for the colour design was also based on Web Content Accessibility Guideline (WCAG) using W3C tools with a minimum of AA.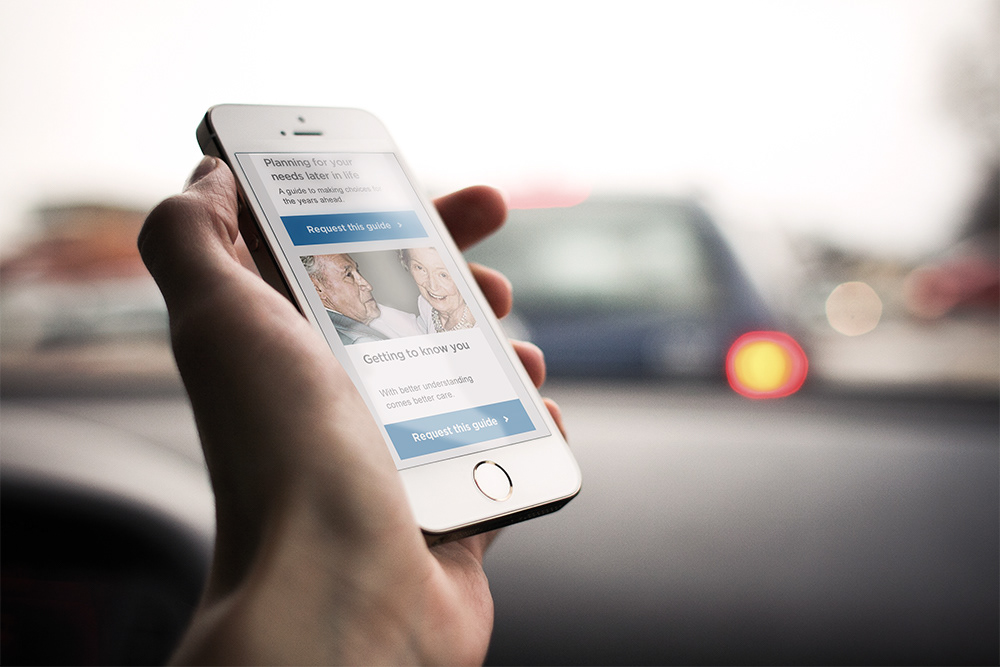 After 6 months of the go-live date, results indicated an increase in RAG responses based on a year-on-year analysis and an increase in lead conversion rates based on a month-on-month analysis, meeting the business KPIs and catering to the user needs.