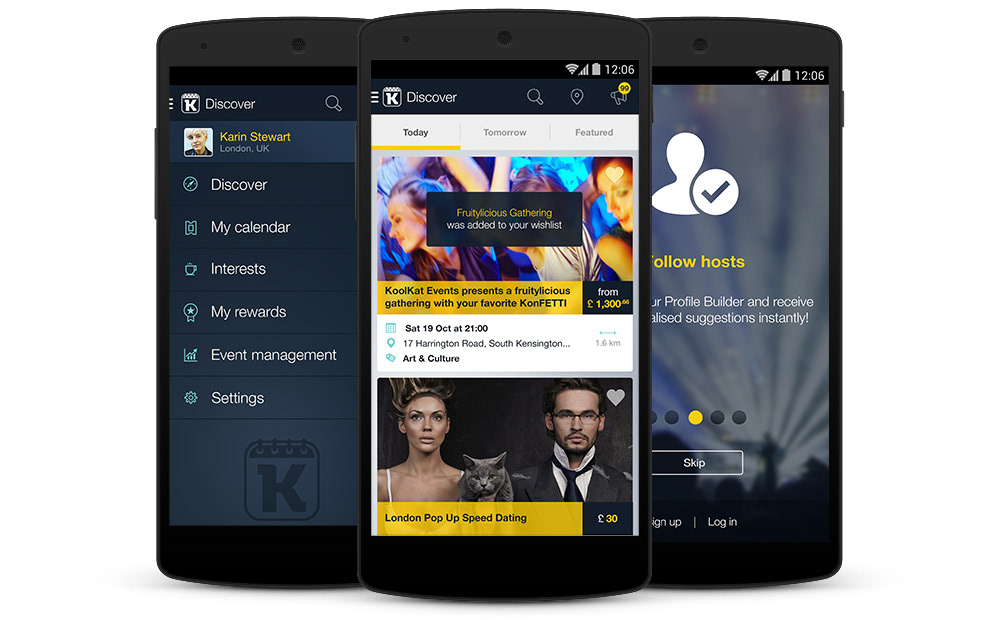 The challenge
The work required understanding, following and implementing the Android 4.x "Holo" design language. This involved utilising UI elements and gestures as per the outlined principles to provide a consistent and enjoyable to use in a predictable fashion.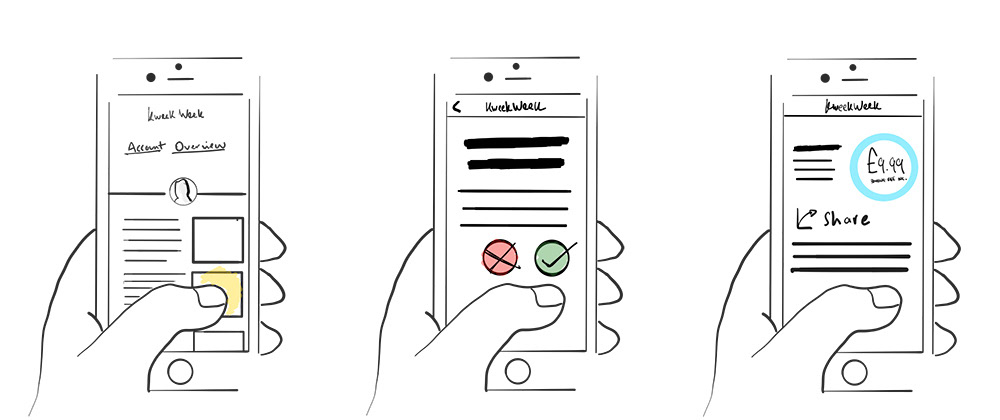 The approach
1.  The discovery phase was a rapid effort which required competitor analysis of Eventbrite and YPlan, as well as feedback on the App stores to understand user needs, behaviours and pain‐points for qualitative feedback.
2. Sketching allowed for brainstorming and immediate, meaningful feedback from the wider team and stakeholders. Tweaking the drawings allowed for problem focused issues, such as understanding how to fit the content using the best practices without the need to build a fully function prototype.
3. Wireframes were created using Balsamiq Mockups as the tool allowed for quickly visualising the designs using pre-built widgets. The sketch-style wireframes helped focus the conversations on layout and interaction, not minute details.

4. The visual designs were created to support xxhdpi portrait. This allowed for the resolution to support the biggest Android device on the market at the time. Using a Android GUI PSD toolkit made it easy to mockup pixel-accurate Android app designs.
Impact & results
The visual design followed the clean, flat, light UI scheme with the standard Android app buttons and controls in their right places. The streamlined navigation adds features without changing usage habits of users who are comfortable with Android 4.0 and above (Ice Cream Sandwich, Jelly Bean, KitKat). The average feedback on the Google Play Store is 4.2