The challenge
Working collaboratively with Lambeth council, one of fourteen local authorities which make up Inner London, we wanted to explore how we could help residents to tackle the things that affect them and their communities, thereby improving local services and helping to build a stronger community.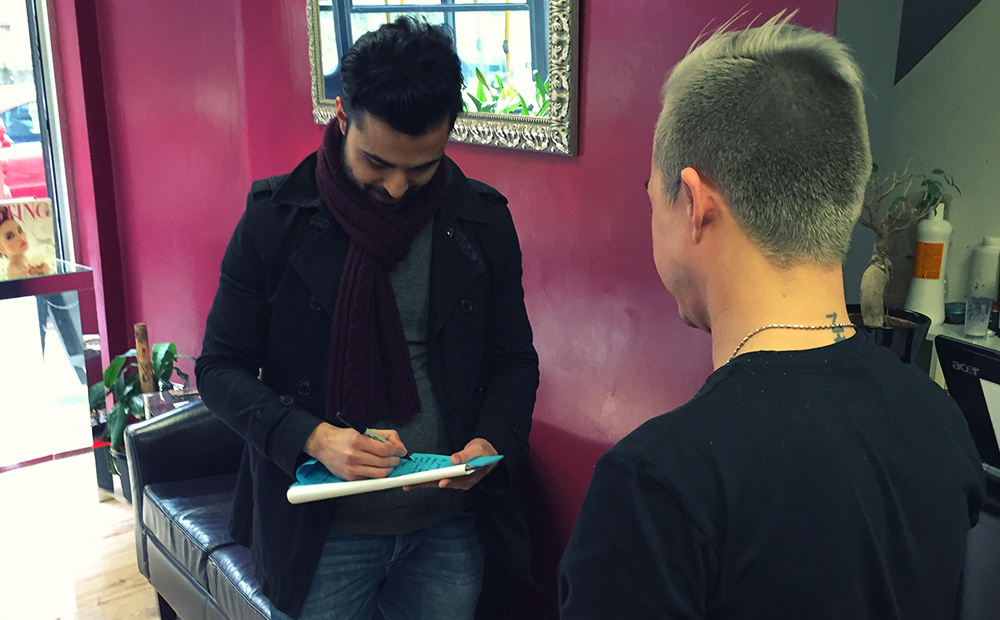 The approach
1. Focusing on the collecting insights, contextual research helped on really understanding the practical issues: 1. Who are the people? 2. What are their needs? The open questions were kept short as we was going from business to business and approaching people on the streets of Lambeth. 

2. Taking a top-down approach, the quotes were presented to the rest of the team and categorised into themes. Once grouped, half the team began prioritising and defining the requirements. It was decided that an app based survey which could be triggered by beacons around Lambeth, focusing on environmental concerns could be an ideal solution.
3. It was important not to invest time on an idea early on in the project, and so the group collectively diverged and converged into various sketches. This brainstorming session allowed elaboration by opportunity seeking and reduction in decision making ideas. The local hill climbing helped drive towards a better design than we started with to get the right design.
4. Since the designs were being presented to the client, a clickable mockup for a high-fidelity prototype using Adobe XD was used for the UI design. The compressed screens were exported into InVision to conduct usability testing through the user's own device to ensure construct validity.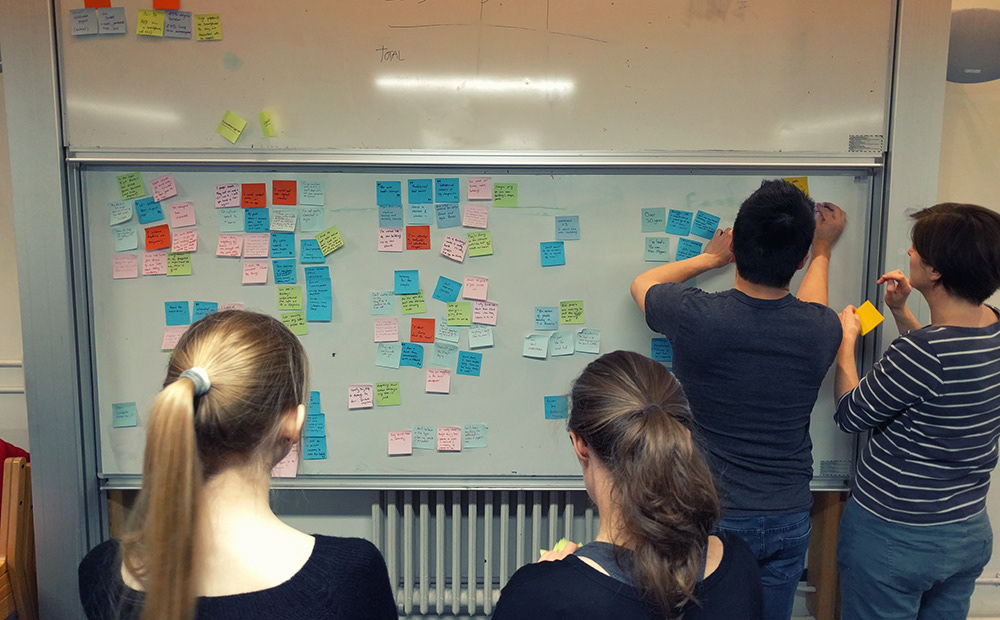 Impact & results
The final prototype used what we know about affective interaction to encourage engagement. It's a method for gathering feedback by allowing residents of Lambeth council to vote on matters that has contextual relevancy. The gamification prolong the engagement and has in mind a future where sensors and interactive installations will be a commonplace.